Amazon suppressed listings are surprising and familiar to online resellers, especially those who are just starting on the platform or those selling many different items.
While it can come as an initial shock, the great news is that it is easy to fix. In this article, we will examine what they are, why they happen, and what you can do to prevent them from happening again.
A more significant portion of the sales on Amazon is generated by a small fraction of the sellers. This means that the topmost sellers are responsible for most of the overall sales volume that takes happens in the marketplace.
Keep a track of Amazon sales ranking of any product on Amazon, correlate it with the sales velocity & beat your competition with a data driven approach.
The popularity of Amazon in the United States of America
The popularity of Amazon is gigantic and keeps growing at a fast rate every single year. It leads the ranking of the most popular shopping apps in the United States; 150.6 million mobile users accessed the Amazon app in September 2019 (Statista, 2019). It is also interesting to note that Amazon is way ahead of its competition even after the fallback due to the lock. The second-ranking shopping app, Walmart, had a monthly mobile app audience of only 76.45 million users only, which is a small amount in front of Amazon. 
Customers trust Amazon, that is why sellers pick it as a first choice. And for a good reason. More than 2000+ USA customers, 89 percent of buyers agree that they are more likely to buy products from Amazon than other e-commerce sites (Feedvisor, 2019). 
There is no denying the fact that Amazon is the center of eCommerce. This is mainly held true for customers who purchase products online regularly. Ninety-eight percent of those who buy on Amazon agree that they are drawn to Amazon over its fellow competitors. 
Amazon is also committed to providing a consistently reliable online shopping experience for consumers. In a way, customers know what they are getting into.
What Makes Amazon the First Choice of Sellers?
You will probably agree here with us that many Amazon sellers think most about the following:
Are my listings optimized?
Is my pricing strategy built better than competitors'?
Does another seller buy from me?
Does another seller complain to Amazon about item quality or delivery?
Is there something I am missing or haven't thought of?
How can I drive more organic traffic to my listings
How can I optimize my pricing?
Amazon can be a very significant and invaluable platform for brands looking to reach huge markets, move more merchandise, and create a widespread brand audience. 
What many retailers do not realize is that listings on Amazon require constant and proper maintenance and upkeep. You cannot just update a product and not check it for a long timer. 
Let Us Talk About Optimization…!
It does not matter if you are an FBM, FBA, private label, multi-channel Amazon seller, optimizing parts of your business gives you an edge.
When is the right time to start optimizing your business?
When your sales start performing well and you have not recently launched a new product in a while, you should focus on optimization. It means you already have strong foundations to build upon, and you will continue to get incremental improvements in performance.
While there are plenty of steps all sellers must take before listing products on Amazon; substantial work also needs to be done after a product goes live on the site. What is the reason behind constant maintenance? It is necessary because if a listing fails to meet Amazon's requirements over time, it will be suppressed or deactivated until the issue is resolved. 
What Causes a Suppressed Amazon Listing?
In simple terms, suppressed (deactivated) listing on Amazon can happen when a seller creates a specific product listing that does not meet Amazon's rigorous standard and is deemed to distract from a positive & happy shopping experience for the site's many millions of customers.  
According to Amazon, these suppression guidelines are in place to make it easy for consumers to locate, research, and actually purchase products on its platform. In order to ensure that your product listings will not be suppressed by Amazon, sellers should include all required product details and information incorrectly form. 
Check out some pretty common examples of missing or insufficient information that can lead to suppressed listings:
Any product listing without at least one primary (display) image.
Any listing (excluding specific categories such as apparel, books, or shoes) without a proper product description.
Any clothing or accessories item with a title having more than 80 characters.
Any product listing without a defined category type.
Your listing is violating one or more of Amazon's selling policies.
Amazon may suppress listings for more various complex reasons that can be time-consuming and difficult to rectify. These include the following:
If you have received a complaint regarding the listed items.
If there is an attempt to sell a used item as new.
If there is an attempt to sell an expired item.
If you are not found to be the rightful owner of the product listed.
Here are some of the reasons in detail, check them out thoroughly to have a better understanding:  
To have suppressed listings is very normal. Only a few brands become immune to it. There are a few mistakes you can try to avoid in order to ensure your listings do not get suppressed on a daily basis. To avoid issues going forward, keep these common issues in mind.
1. Not Including an Image
Amazon considers a listing without an image to be incomplete; it will suppress these types of listings until a primary image is displayed. Because of this, product images will always be very significant to the success of Amazon listings.
2. Not Including a Compliant Image
Even after having an image on your listing, it is still being suppressed; it is most likely to occur due to the fact that your product is not compliant. In more simple terms: You are not utilizing a proper white background with the image. While there could be many other reasons your image is compliant, this tends to be the most common reason sellers face.
3. Cross-Promoting Products
If you are using the description space on your product listing to cross-promote other items, this is a surefire way to get suppressed as it is a violation of Amazon's rules. Your product's description should be reserved for information pertaining to the actual item for sale only. You cannot use unused space to hock additional items you are selling.
4. Using a Promotional Title
Using words such as "best," "cheapest" or "top rated" in your listing title is not within the best practices and screams suppression. Messaging like this is considered too promotional for a platform like Amazon. If you are tempted to throw words like the ones mentioned into your product listings, do not. Try more creative and subtle adjectives instead, not only they are according to Amazon guidelines they sound appropriate too.
While it tends to depend on your selling category, one of the easiest and quickest ways to get your listing suppressed is by having a long list of listings. Yes, even a simple thing as a title can mess up with your Amazon listing. To stay in the clear, create titles that are 100 characters or less so your listings do not keep getting suppressed again and again.
6. Inserting Your Business Info in the Product Description
Your product description should include just that only: a description of the product. Some sellers use selling gimmicks and do not follow Amazon rules and regulations.
Including addresses, phone numbers, websites, or email addresses is strictly prohibited by Amazon. They do not belong in your listed item's description and thus violate the Amazon Seller Policy.
7. Omitting Key Information
When listing a product on Amazon, be sure to include each and every product attributes that will help customers make a well-informed buying decision. This commonly includes the UPC, product description, bullet points and brand information. If you are missing any of this information, your listing will most likely get suppressed.
8. Inadvertently Duplicating Listings
By using the Create a Product link to list your items, you will inadvertently create duplicate products in Amazon's catalog. Sellers mostly go this route because they do not feel like searching the catalog for it, but this is a costly mistake.
 9. Requesting Positive Reviews
We know, this sounds like a simple thing to do since you want to ensure customer satisfaction. But by asking for positive feedback in the description of your products, you are indirectly manipulating Amazon's feedback system and can expect your listing to be suppressed.
If you are not sure on how to fix a suppressed listing issue or you disagree with Amazon's decision, you should/can contact customer services through Amazon Seller Support. Amazon does not provide a contact number; sellers are required to provide their contact information, which is responded on by an adviser.
What Happens When a Product is Deactivated from Amazon?
When Amazon suppresses/deactivates a listing, it is not visible on search and browse functions till the time the issues and policy breaches within it are resolved(though it remains visible in your seller dashboard).
What Impact Does a Suppressed Listing Have On Your Sales?
If a product listing does not match up to Amazon standards, then the odds of being suppressed increases. Following Amazon, guidelines (s) is the only way you can safeguard your product listing visibility to customers.
Lots of brands and common merchants hire SEO services to maintain their Amazon account because it is not easy to handle daily. This is one of the main reasons why some local merchants do not see the expected results. 
If Amazon suppresses a product listing, a customer will not be able to find the listing in search results (we have made it clear above), and the sales on that product listing will drop to 0. All of this is very harmful to your product and brand image both. 
But, How To Determine If You Have An Amazon Listing Suppressed?
Most of the time, sellers are not aware of the fact that Amazon has suppressed their product. It is essential to pay attention to the fact that Amazon does not tell you before or when your product has been suppressed. Amazon does not include monitoring services as part of being an Amazon Seller. And as well know if no one can buy your product if it's not available on-site.
As a seller, you have to be sharp and keep yourself updated regarding Amazon's rules and regulations. First, if you know what details are required, it becomes easier for you to avoid the product from being suppressed. Checking to see if your listings are being suppressed is a task that you have to do on a regular basis. When you have a lot going on, you do not need another time-consuming task stacked on top of your already-long list of daily upkeep. So, to avoid product suppression and the extra work that comes with preventing it, consider investing in reputable Amazon seller software.
To check for listing suppression, navigate to the 'manage inventory' button found under the 'inventory' tab in Amazon Seller Central. If you currently have any listing suppression, you will immediately see a 'suppressed' button in the top navigation pane. If you do not have any suppressed listings, this option will not be visible on your dashboard.
How to Fix Suppressed Listing on Amazon?
Firstly, it's not always easy to detect that one or more of your listings have been suppressed as Amazon does not notify sellers when this happens. It is, therefore, important for sellers to regularly check for listing suppression in order to fix the issues behind Amazon's decisions.
If you do discover listing suppression, do not panic! It is usually quick and simple to rectify an issue that has resulted in suppression without too much delay. You must keep in mind that suppressed listings result in no sales as they are not visible to the shoppers, so it should be a priority to resolve the issues and get your listings in place.
To deal with the suppressed listing issues, you should do the following:
1. Choose 'suppressed' followed by a viewing option such as 'all suppressed listings' or only a specific type of suppressed listing, such as 'image missing.'
2. Select an individual listing and click the 'edit' button, and then select 'edit' or 'manage images.'
On the Amazon product summary page, select a tab with an alert indicator beside it (suppressed listings are indicated by a red exclamation mark, though you may see quality alerts which are marked with a yellow triangle).
After you have resolved all alerts for a listing, just click 'Save and finish.'
Finding and fixing suppressed listings is a quick and easy process in the 'Manage Inventory' section of Seller Central. Each of your product listings also has an Amazon Product Summary page containing full information about the reasons behind the item suppression. Once you have resolved all listed issues resolved, Amazon should quickly remove the suppression, and your listing will become visible once more.
Let us discover about Amazon's Secret Suppression
What makes secret suppression different from normal listing suppression? Well, secret suppression is mainly done due to trademark violations. This means that you have included a huge brand name in your product title when it does not belong there (so not done!), or you have not followed Amazon's phrasing guidelines for including trademarked items.
Amazon is very strict about its rules for the usability of a brand's name in your listings. You could do it only when you are offering a compliant product, such as "compatible with iPhone X." 
However, you are still under the red light if you don't follow their rigorous phrasing guidelines.
Here is Amazon's policy regarding the use of someone else's trademark in the creation of a detail page:
When making truthful statements that a product is compatible with a trademarked product. For example, if a seller offers a specialty cable that is compatible with the Kindle E-reader, and states that the cable is "compatible with Kindle," this generally is not trademark infringement as long as the statement is true and not confusing. 
 Note, however, that "similar to" claims (such as stating that goods are "similar to Kindle" or "better than Kindle") are against Amazon listing policy.
Keep an Eye On The Buy Box, Especially!
If your listing violates any of the guidelines mentioned above, your entire product page could be suppressed and hidden from customer search results, yes it can be this hard. But there is another, and equally harmful, version of Amazon suppression known as Buy Box suppression.
Most sellers understand the significance of the Buy Box. This valuable tool allows shoppers to click through to purchase with a single hit of the "Add to Cart" button. Because the Buy Box makes it much easier for shoppers to complete a purchase, the seller with the Buy Box tends to make more sales.
Solving Buy Box Suppression
Without the Buy Box, sellers will always see a loss of sales. Without the option to add products to their shopping cart with a single click, shoppers will certainly purchase less or might often get irritated. Instead, they are forced to click through to see additional buying options where the likelihood of them making a purchase from your store drops even further, and all of this messes up your brand image, nothing else.
The only and best way to restore the Buy Box is to correct the problem that caused it to disappear in the first place. This means comparing your prices to those of competitors across Amazon and beyond & making adjustments where needed.
Let us talk about Five Pillars of Product listing optimization:
By following these five pillars, you can avoid repeating your product suppression in the future. Most sellers make the following two common mistakes;
1. Scads of Amazon sellers barely understand their competition
Amazon is not only a search engine. Amazon is itself a huge search engine. 55 percent of the product search starts on Amazon. One out of two people, who are searching for a product, log into Amazon before they go search anywhere else. 
2. Sellers do not properly take care of their feedback score
Most customers ignore buying a product because of the negative feedback they read. It spoils the ratings you want to be at the top.
That is where your seller account optimization comes in handy- remove every negative feedback and increase your buy box share time and consequently, sales.
Five Pillars
Product Title
Product Images
Key Product Features
Product Listing Description
Amazon Product Rating & Reviews
The above-listed points are the very core elements of a good quality listing. When these fields are equipped with quality and valid information, the listed products have good chances to rank higher in search results.
Product Title
The length (Characters or words) of the product title should be as per the product title characters limit only.
The product title should include something of an added value like product benefit or key element that increases your product value compared to your competitors' products.
It is recommended to include every target keyword in the product title. Most importantly, a product URL should definitely include your target keyword.
Product Images
Use only high-quality images. Multiple images displaying products from different angles should definitely be used. The high-quality images featuring product features would give an edge over competitors and deliver a much better shopping experience to your customers. Use images to demonstrate the size and scale of the product. You can use creative infographics as well.
It is advisable to invest in Amazon product photography to ensure that all images are of high resolution and prospects can zoom, see clearly what they are buying.
Key Product Features
The most significant features of the product should appear at the top.
Highlight the guarantee/warranty if you provide any.
You can display the product key specifications in a table format.
Product Listing Description
Use fresh and good quality content to describe your products. Try to include your target keywords to the description but do not overuse the keywords, which do not make sense to the customer.
DataHawk will provide you with Amazon Buy Box alerts and Amazon product listings alerts via email notifications whenever something changes in your product listing, meaning you'll know if there is a change or you have lost the Buy Box for some reason, which you can further enquire. In addition to this, our software gives you the ability to protect your Brands from Hijackers, enforce your MAP policy, and track your products' data and performance and shield your reputation, keeping you in complete control of your listings and business. 
By organizing your business with DataHawk's Amazon seller analytics tool, you'll save time and money, which can both go toward more important things — like continuing to add new listings to an already successful store!
Have a question or need additional information about our software? Reach out today — we're here to help simplify your Amazon business.
How do brands go about getting their products and brand gated on Amazo...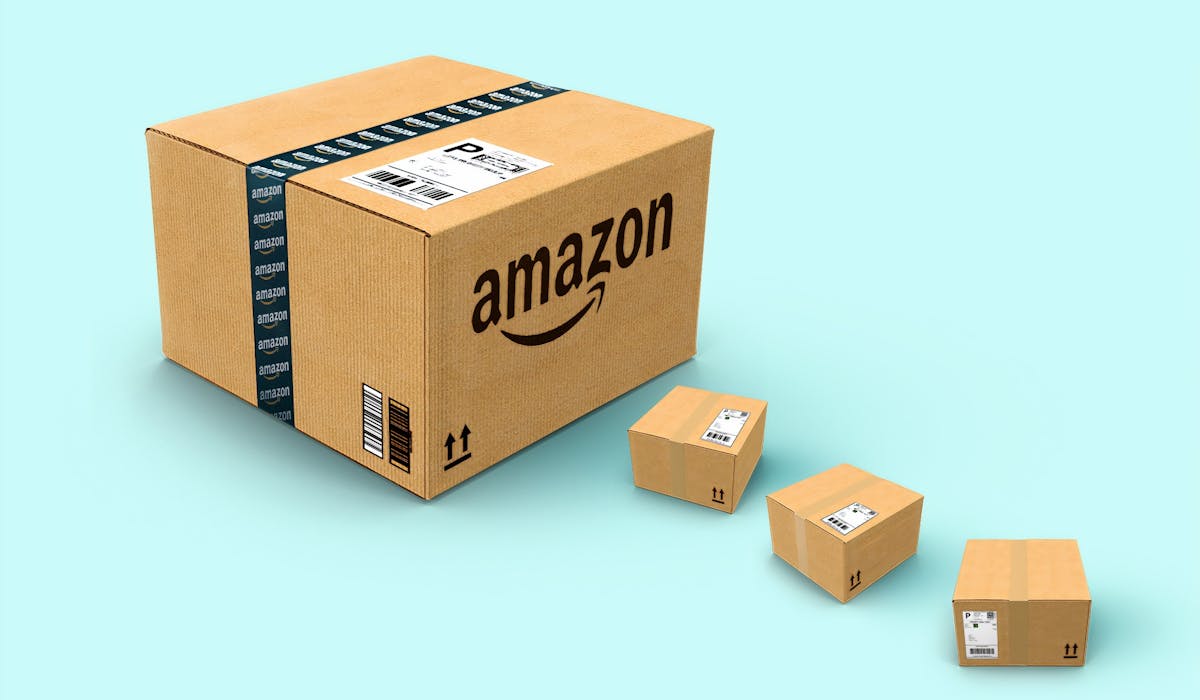 Who knew that opening a package can matter this much? It has to matter...