DataHawk webinar series
How to Increase Amazon Customer Lifetime Value
Join us on our next webinar where we'll be discussing 5 things brands must do to increase their customer lifetime value on Amazon. We'll talk about understanding your unit economics, ways of increasing profitability, identifying customer acquisition targets, targeting customers who have purchased from you after they run out of the product, and leveraging Amazon programs to cross-sell and upsell.
03:30 PM GMT, 05:30 PM CET / 11:30 AM EST
Thank you for registering to our next webinar!
You will receive an invitation by email shortly.
In the meantime, you can go on and explore
some of the best insights of the industry on
DataHawk blog!
What You Will Take Away
Ecommerce marketing involves testing, tweaking, and making sure your message entices customers to act, all while being ROI-positive. One relatively untapped digital marketing channel at your disposal is affiliate marketing. In this webinar, we'll discuss:
Customer Lifetime Value
Do you know how to calculate your customer lifetime value on Amazon? Every company will use LTV differently depending on where they place their emphasis. Some will focus more on Average Order Value, while others will place greater importance on Average Purchase Frequency.
How to Increase LTV on Amazon?
Whether you're new to the marketplace or have years of experience, you should always be looking for ways to increase your Amazon customer lifetime value. Your strategy, of course, will depend on a few key factors. We'll give you the key factors & the top strategies to increase your Amazon Customer Lifetime value.
Leverage Amazon programs to cross-sell and upsell
Amazon is evolving and growing more sophisticated every day. Are you actively finding ways to remain competitive and profitable? There are so many Amazon Programs to leverage. If you're ready to take the steps to secure your place on the shelf and build your brand, you don't want to miss this webinar!
Speakers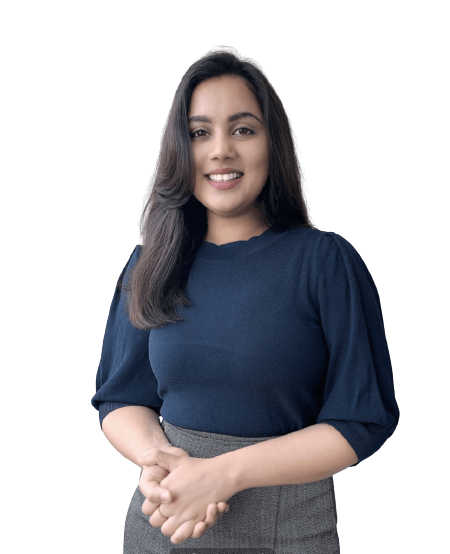 Pooja Kothari
Pooja is a Marketing Manager at DataHawk, a powerful eCommerce Business Management Software providing Brands, Retailers & Agencies, with the analytics, optimization tools & professional services they need to fuel their eCommerce growth on Amazon. With her experience in the eCommerce space with DataHawk, she has been a guest & host on various Amazon-related webinars. Her unique perspective stems from her experience, both, as a marketer and as an Amazon specialist.